GEM INDUSTRIES invented the Orbital Polisher almost 50 years ago with one objective in mind...eliminate swirl marks caused by high speed rotary buffers. Unlike the high speeds, the Orbital "oscillates", or duplicates the motion of your hand as if you were hand waxing the surface of a car. The difference of course is that the Orbital creates 1700 oscillations per minute....but without heat or friction.This can also be used to make buffing off Odie's a breeze!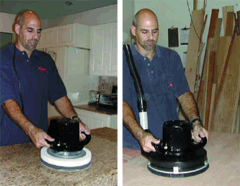 GEM Sander/Polisher without shroud on the left and with shroud on the right.
The shroud can also be sold separately.

A drive pad with a hook and loop, and a firm pad with a hook and loop are both sold separately.
11 inch diameter pads are offered both with and without pan. Perfectly balanced for your Orbital Polisher. Expect to get approximately 40 - 50 cars done depending on conditions, before needing to replace.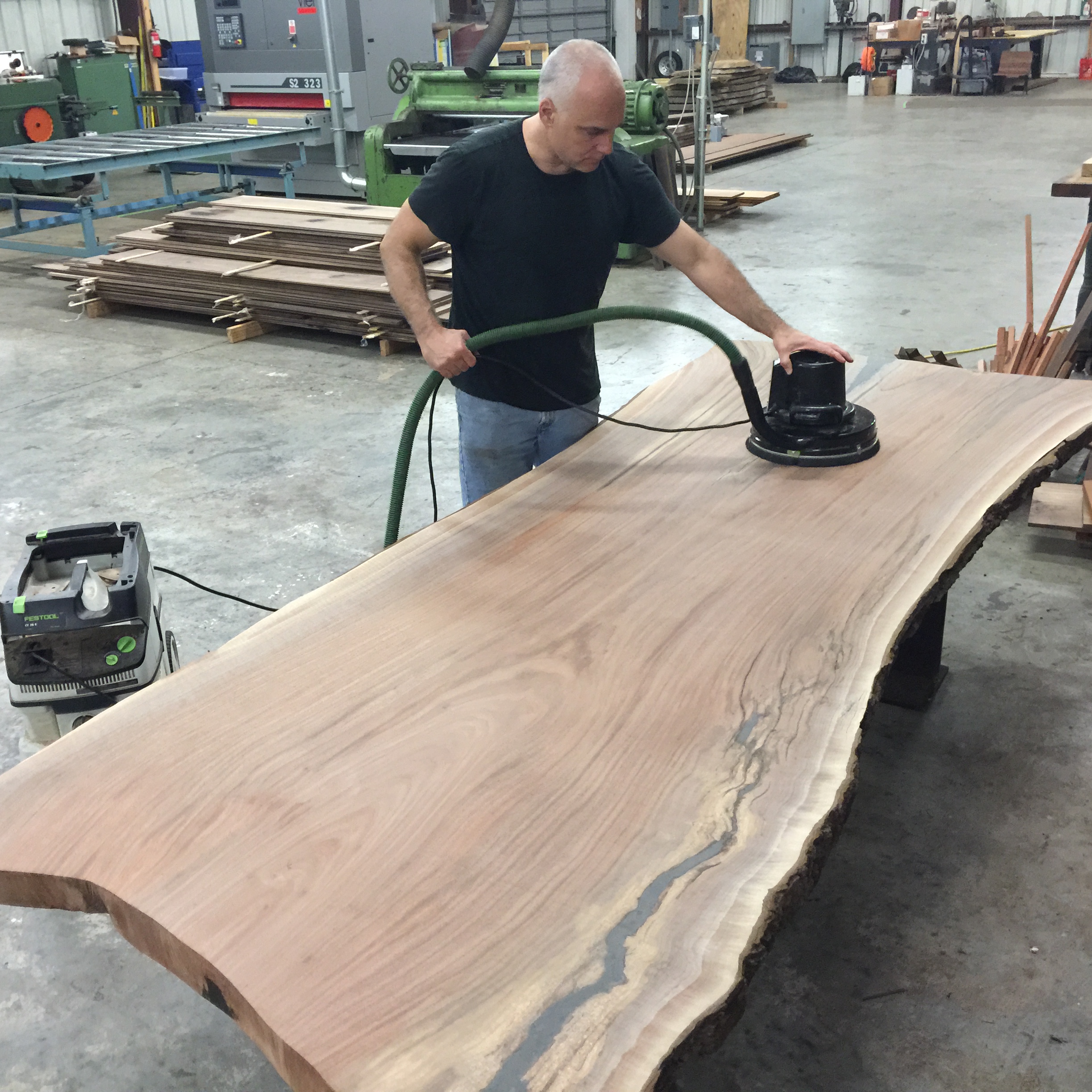 The GEM Orbital comes with a Hookit fastening system for use with Micron Sanding Paper and Finishing Pads.
For the Micron Sanding Paper we offer:
180MIC Aluminum Oxide
150MIC Aluminum Oxide
120MIC Aluminum Oxide
100MIC Aluminum Oxide
80MIC Aluminum Oxide
60MIC Aluminum Oxide
40MIC Aluminum Oxide
30MIC Aluminum Oxide
For the Finishing Pads we offer:
Maroon Finishing Pad (~220 grit)
Gray Finishing Pad (~600 grit)
White Finishing Pad (~0 grit)
**Both the Micron Sanding Paper and the Finishing Pads are sold in packs of 5.
Remember to move your buffer around very slowly when buffing Oide's into the wood. No faster than 1 inch per second!
Click here to purchase!